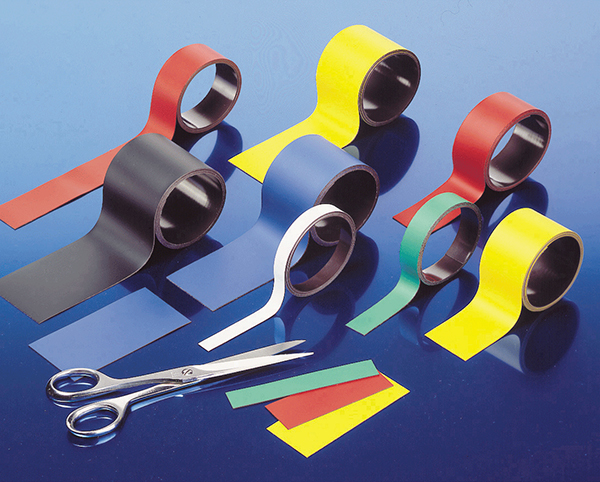 Flexible magnets have many applications which extend to educational institutions. While for most people, flexible magnetic rolls and sheets are synonymous with uses such as advertising and warehouse labeling, educational institutions can take advantage of them in many creative ways. In this blog, we look at how early learning centers can take advantage of flexible magnets as an organization tool.
Basic Uses
There are a lot of applications for flexible magnetic name plates, such as labeling lockers, desks, charts, cubbies, and seating charts. Such applications make it easy to maintain order as well as easily introduce changes to reflect developments on the ground.
Managing Student Groups
Flexible magnets are a great help when it comes to managing flexible cooperative student groups. You can be creative with the actual configuration of the design but the basic idea is to post group names on a magnetic whiteboard for any activity. The magnetic name plates make it easy to change the configuration of the groups as well as use the name plates and white board for other activities. You can also use small whiteboards that can be located in the areas where the respective groups are supposed to be stationed.
Aid in Student Projects
Whenever students are involved in an activity that comprises many stages it helps to write the different stags on a whiteboard and have students attach their magnetic name plates to indicate the progress they are making. This makes the whole exercise fun and instills a sense of accomplishment in the students.
Graphic Organizer Exercises
Flexible magnetic rolls can also come in handy during the learning process by aiding graphic organization exercises. Prepare magnetic tags with relevant keywords/concepts and requests students to assign them to the correct blank spaces on the board, such as classifying mammals and reptiles.
Sentence Construction
Magnetic tags can also be used in sentence construction exercises. Missing word options can be fashioned out of flexible magnet tags from which students can choose and add to the sentence. You can also employ color codes for your magnetic tags according to the different parts of speech.
We can help
If you are looking for top quality flexible magnets for sale to design various accessories and tools for educational institutions, JLP Company Inc. has got you covered. We offer flexible magnetic strips and rolls at competitive pricing to cater to all your requirements. Call us today to get expert help with your requirement at (909) 803 0388 or mail to sales@jlpco.com.